Silverlight is being used as an enabling technology on several sites that will allow those of us who can't be there in person to share the experience online.
Presidential Inaugural Committee
The Presidential Inaugural Committee has worked with iStreamPlanet to enable live and live and on-demand video streaming of the Inauguration events at the official Presidential Inaugural Committee web site: www.pic2009.org. It streamed its first live video on Saturday, with the train ride that took President-elect Obama from Philadelphia to Washington, D.C. The official Inaugural swearing-in ceremony, speeches and parade will also be streamed live online on Tuesday, January 20.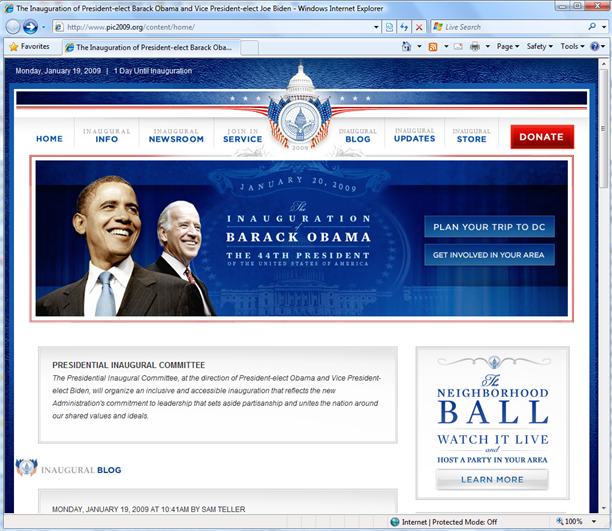 You can read more about the Presidential Inaugural Committee here.
Update: The site was viewable not just on Windows and Mac systems with Silverlight, but also on Linux systems using Moonlight (the Linux version of Silverlight built by Novell),  You can learn more about the Linux support here.
This week will be an exciting part of history.  Hope you get a chance to enjoy experiencing it with Silverlight!
Scott
more on Silverlight and the 2009 Presidential Inauguration